#3 GDST's schools and academies
A science experiment taking place at the GDST Year 6 Science Day held at the Royal Institution.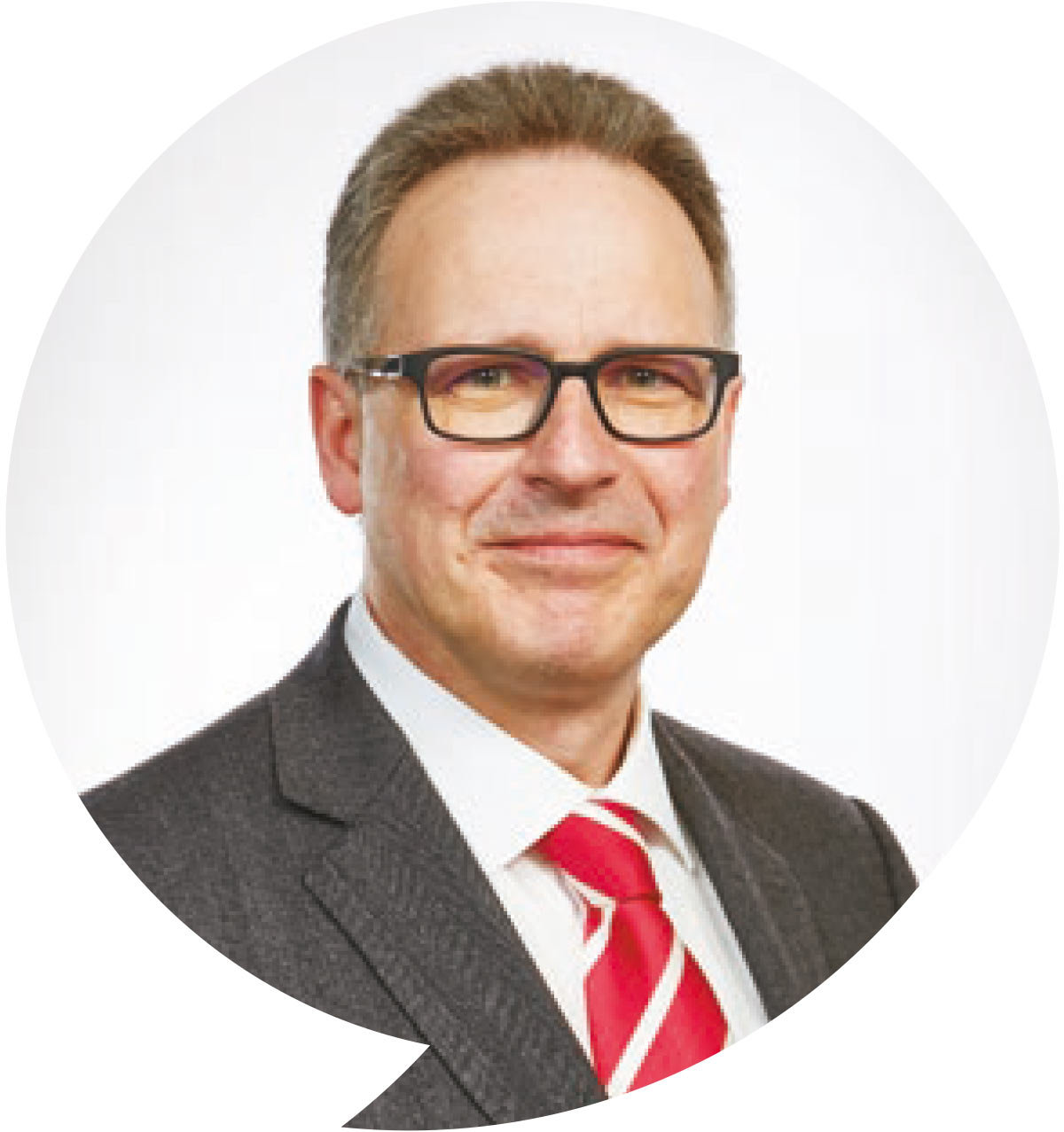 Kevin Stannard (Director of Innovation & Learning at GDST) depicts a long-standing and vibrant schools group
Size matters, for individual institutions and for proprietary groups of schools of various kinds. Arguments for agglomeration have become increasingly urgent in the more hostile political, legal and economic environment in which we find ourselves.
There have always been models of multi-school ownership in the independent sector. Many "local" foundations exist, and on a broader canvas there are the Woodard Schools and the Methodist Independent Schools Trust. Some, such as United Learning, straddle the independent and state sectors. Add to this the new kids on the block like Cognita. Meanwhile, over the fence, the recent explosive growth of multi-academy trusts speaks to the government's conviction that there is strength in numbers.
Discussions about the pros and cons of being part of a network like the Girls' Day School Trust (GDST) are academic insofar as it began as a single proprietor and set about opening schools across the country. Yet it behoves every such plural foundation to explore and articulate the benefits and potential drawbacks of the association for its member schools.
There is a fine balance between a school's autonomy and its mandatory membership of the group. One school might feel that capital expenditure on a sister school represents an opportunity cost in the short term, but if decisions are made in the strategic interests of the group, there is a long-term benefit to all.
This is easier said than done because wherever additional layers of control are involved, there is a danger that the central function begins to serve its own purposes. But as long as the focus is on extending the benefits of an excellent education, and if it is understood by all that this is achieved only through excellent schools, then the organisation as a whole will not be tempted into hubris.
The whole might be greater than the sum of its parts, but it cannot succeed without those parts, without which the whole is, well, just a hole.
Economies of scale and "untraded interdependencies"
The most obvious benefit is the realisation of economies of scale and the avoidance of unnecessary overheads, for example through bigger service contracts and central procurement. There are also economies of expertise, for example in legal, safeguarding, health and safety, marketing and recruitment. Having dedicated legal colleagues able to respond rapidly, and without having the organisational context explained afresh in each case, brings great benefits to schools.
Many individual schools have sought to promote action research, establishing posts to co-ordinate thinking on pedagogy, and setting up research centres. Such initiatives in individual schools cannot easily address issues of sample size and comparative analysis. The GDST has undertaken a year-long study across three schools in association with Cambridge University. This was followed in 2016 with a student survey on what makes great teaching. This attracted responses from almost 12,000 students, described by academics as the largest-ever survey of its kind. On a scale like this, the findings could not fail to be statistically significant. In subsequent analysis, individual schools were able to look at their own students' responses against the total.
Delegates at the GDST Inspiring Females Summit 2017.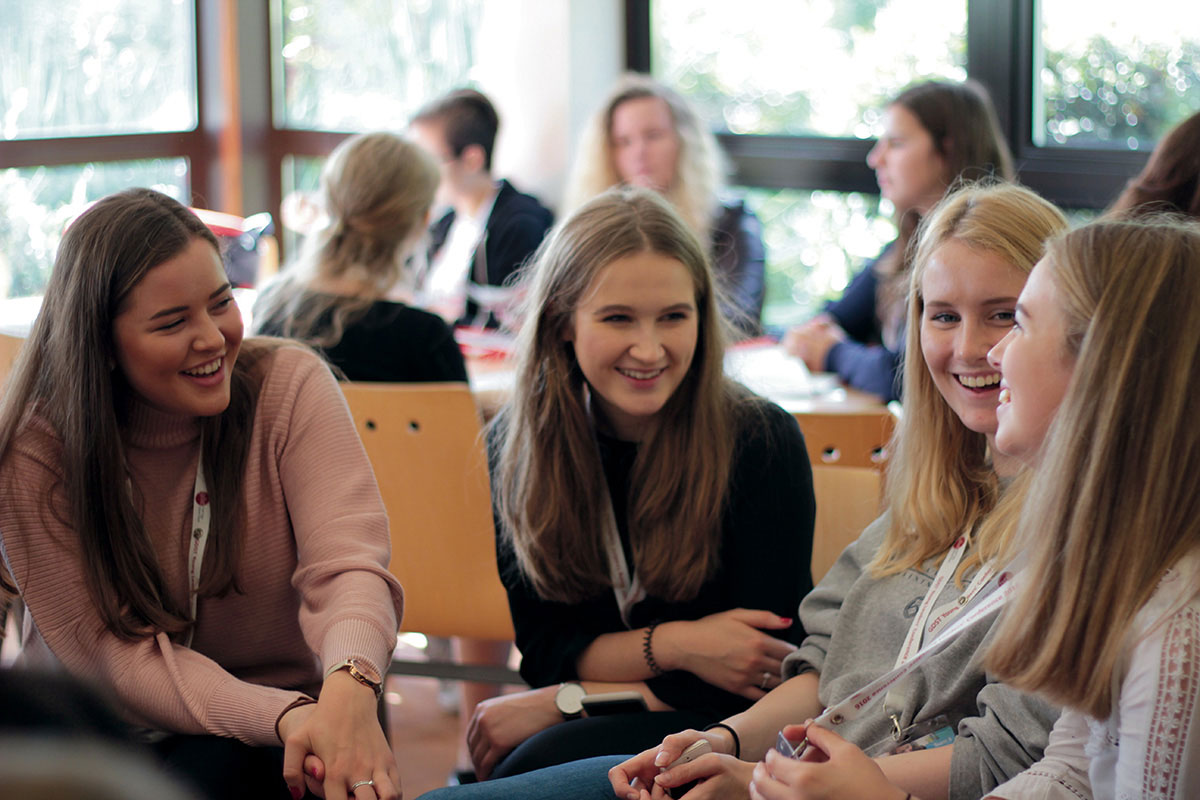 Pupils sharing experiences at the GDST Young Leaders' Conference.
The presence of academies in the group might be seen, as with other independent/state partnerships, as an aspect of outreach, but the GDST connection goes deeper. The academies bring expertise in the use of data to inform pupil progress, in strategies of differentiation and in financial discipline. They gain from access to research, to training and professional development and to pupil events – it is a matter of some pride that our academies continue to exhibit all the most important characteristics of GDST schools, and that the pupils are recognisably GDST girls.
There are also "untraded interdependencies" – benefits that arise from sharing best practice in teaching and learning.
With respect to choosing models for the roll-out of 1:1 devices, schools in groups have benefited from not having to reinvent the wheel, and then from the reassurance that it is not being fitted to a bandwagon.
Faced with the reintroduction of linear exams, schools are able to compare plans, and then share successes and failures.
A strong focus on mental health has led to a joint initiative with The Positive Project.
Teacher training can also be more strategic in a group: in our case, for example, generic pedagogical themes are explored through the particular prism of single-sex education.
Our Aspiring Leadership Programme offers unparalleled progression routes. A current focus is on how to use the power of the network to support the recruitment and qualification of teachers in shortage subjects.
At a time of financial pressure, schools face great challenges in maintaining a broad curriculum, especially in the Sixth Form. There is great potential – not currently completely tapped – in using technology to support teaching and learning collaborations at subject level.
Planning for sustainability.
For the GDST there has always been an acute sensitivity to affordability (dating to the circumstances of its foundation), and the level of bursary provision at GDST schools exceeds the independent school average by some margin. Discussion about expanding overseas is inflected by concerns about the extent to which such operations might be seen as neo-colonial revenue-raising operations. The commitment to single-sex settings also limits the size of the market. In these cases, schools with similar convictions gain strength of association.
Membership of a group also offers opportunities for the amplification of influence, and up to a point for future-proofing against the accumulation of external threats, including charitable status and VAT on fees, both of which imply increases in costs. The regulatory environment makes demands on schools that are acute but staccato. Within a group, the sharing of regulatory experiences adds reassurance and direction for schools between their own inspections. For those who profess the benefits of a particular model of education (in this case girls-only), grouping brings not just a louder but also a clearer voice.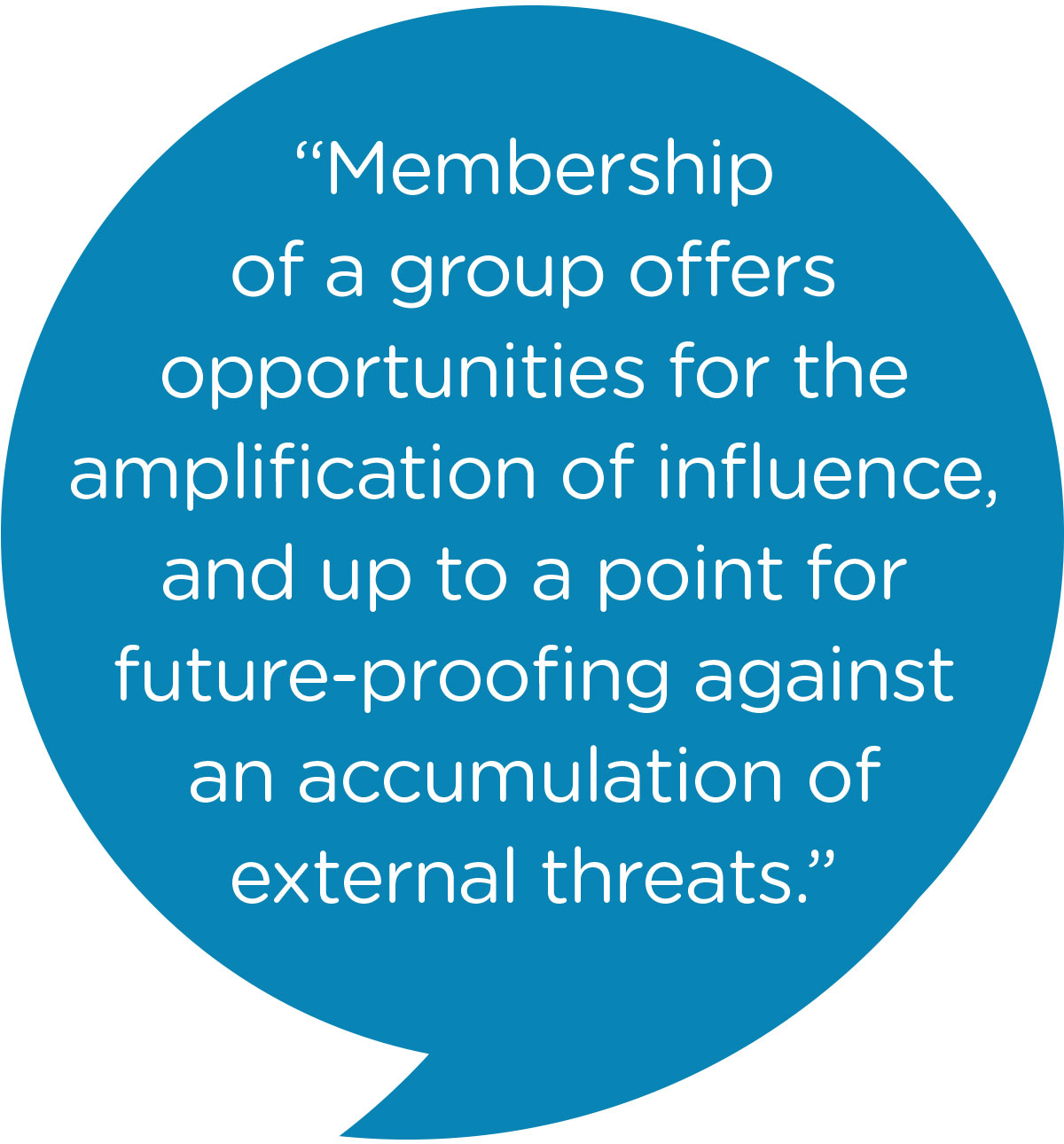 Beyond the undoubted support that comes from membership associations, there are great benefits from linkages by ownership and shared purpose. There is a natural instinct to herd in the presence of a predatory threat, but at that point it is probably too late. For a successful school, exploration of the benefits of membership of a plural proprietary organisation at an earlier point constitutes a smart, strategic move.
Events held for pupils are galvanising for those involved, whether it be Year 6 children assembled for a science day at the Royal Institution, a residential Young Leaders weekend, or a welcome to the Sixth Form day held at Churchill College Cambridge for Year 12 students in the GDST's eastern England schools. There are at least a dozen annual sports events which in total bring thousands of girls together; in cricket the group can field teams to play the likes of the MCC. A current focus is to look at ways of using the power of the 70,000-plus network of alumnae to offer personalised mentoring support to sixth formers.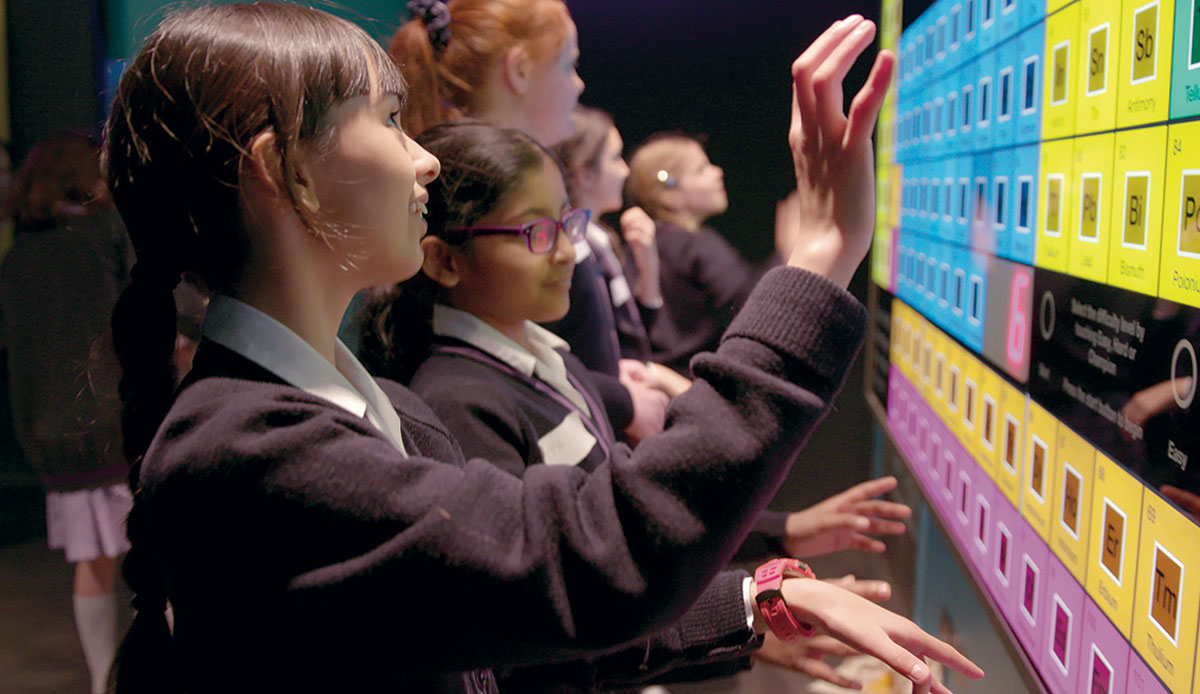 Pupils engaging in an interactive periodic table activity at the GDST Year 6 Science Day held at the Royal Institution.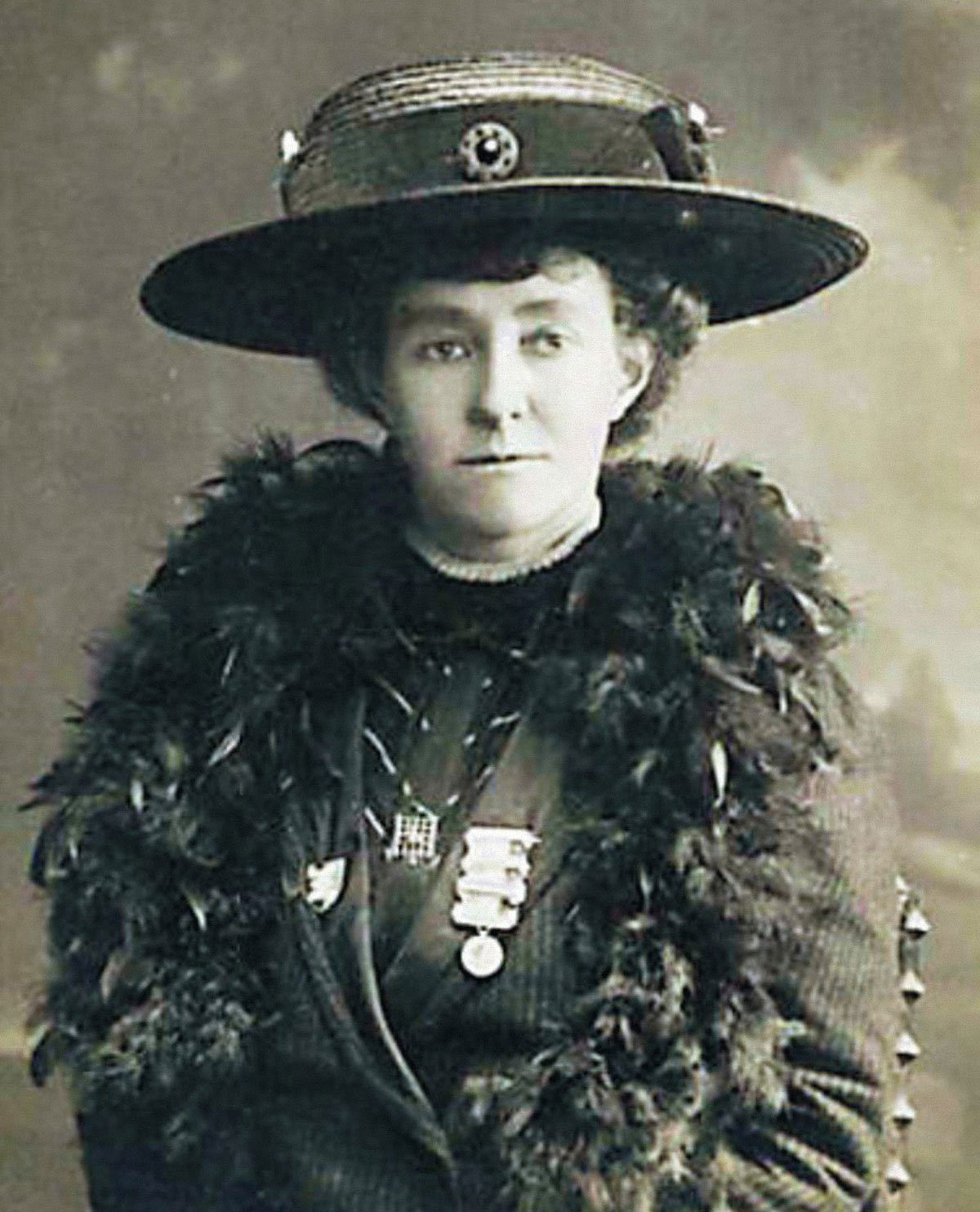 Emily Wilding Davison, (1872 – 1913): GDST alumna (Kensington High School), suffragist, hunger-striker and, ultimately, martyr to the cause.