Pupils Question and Heads Answer
Insight invites pupils – in this issue from Wellingborough School – to pose the questions they would like Heads to answer. Three HMC Members respond to questions about curriculum balance, preparing students for life and future-proofing the school of tomorrow.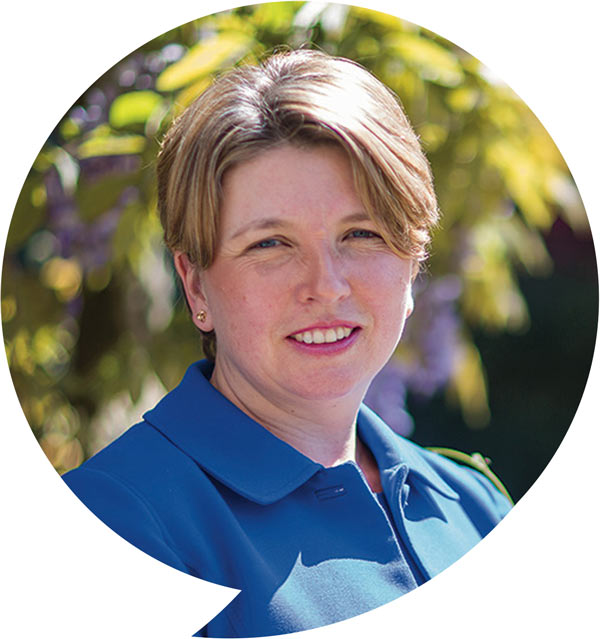 Jo Cameron
(Queenswood School)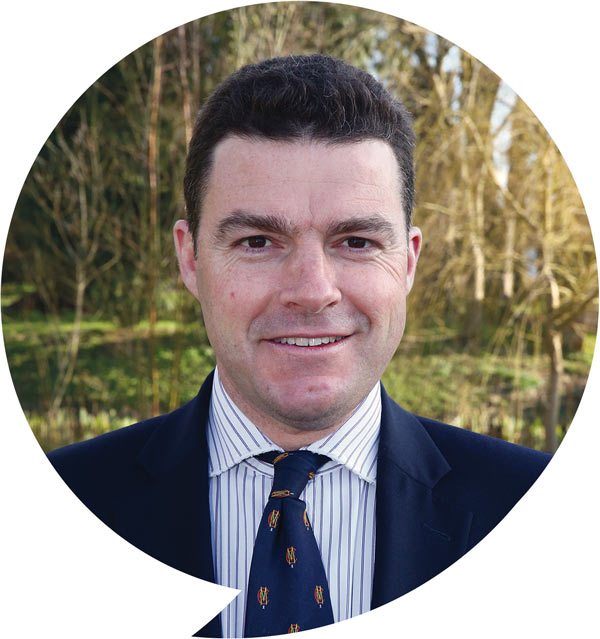 Chris Townsend
(Felsted School)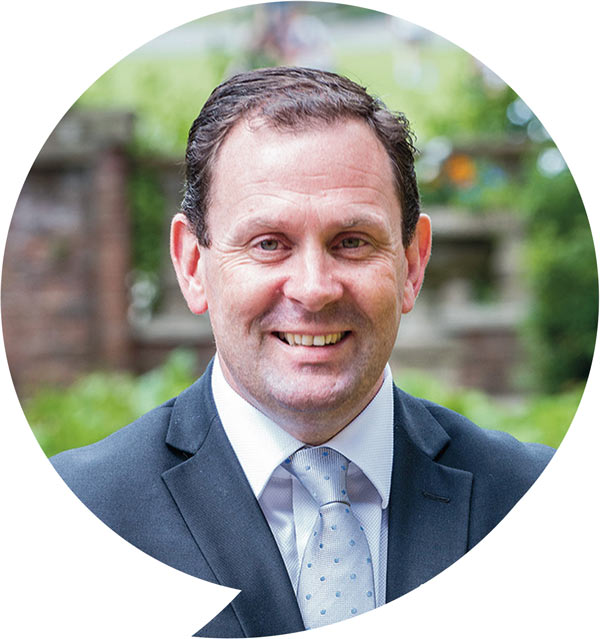 Chris Staley
(Wisbech Grammar School)
Do co-curricular programmes serve to overload academic studies? How do we create a good balance?
JC: A well balanced co-curricular programme enabling pupils to explore, discard and then discover areas for which they have a natural talent is an essential part of an excellent education. However, it's easy to fill the timetable from dawn to dusk with endless co-curricular activities, which squeeze teaching and the vital prep time needed to consolidate learning. I believe that we get the balance right at Queenswood by effective, thoughtful timetabling and pastoral guidance – and by allowing and encouraging pupils to have time simply to relax and reflect. Finally, three-way communication between staff, parents and our girls is essential to spot potential problems and address them if they do crop up.
CT: There is always a risk that some students will become overloaded. However, both the academic and the co-curricular are needed in order properly to educate anyone. If we think of the two as separate, there will always be a friction between the demands of each, and the pressure of academic expectations (which have surely never been higher) will squeeze out the great benefits of a rich and varied co-curricular programme. Schools must be aware of the points where academic demands are at their greatest and be flexible in their approach, but the benefits of sport or music, or many other things, to wellbeing surely only support the need to have a good balance for all of our pupils.
Are there any subjects that you feel are missing from your curriculum - either ones that were once there or new subjects for a new age?
CS: I don't feel there are subjects missing as such but we need to ensure creativity is at the heart of the curriculum – whether a pupil intends to pursue music, drama, textiles, dance or art as a career, or whether it is just for fun and relaxation. We have seen a recent renaissance in the Performing Arts and the creative subjects at WGS. They help the physical and mental wellbeing of many pupils, building confidence and allowing them to relax, while ensuring also that they are inspired and challenged.
How do we ensure students are prepared for life after school?
CT: This is one of the most important and yet hardest questions for schools. Pastoral care has never been more thorough, and the focus on wellbeing (we have just opened a new Wellbeing Centre at Felsted) is clearly a great step forward. Life after school often lacks this support and so a focus on careers guidance is essential. However, perhaps the greatest challenge is to try to anticipate what jobs will be available in future and what skills young people will need to be able to demonstrate. Independent Schools are fortunate in being able to focus on creative intelligence, teamwork and resilience, and a values-based education as these skills are critical in preparing students for life after school.
JC: It is vital to ensure that pupils are academically prepared to pursue their chosen university course and ultimate career path. The best way to do this is through a personalised approach where pupils are known as individuals and their individual learning preferences are identified and supported by all subject teachers. A well-resourced Personalised Learning Centre ensures that academic scholars are challenged and supported, as well as providing 1:1 and group support for those
with other learning needs. Meanwhile, important life skills can be developed through a good House and tutor system, boarding experiences and cultural diversity among pupils. We provide this at my school without compromise in a girls-only environment, whilst supporting and nurturing each of our pupils.
Are we doing enough to future-proof school-based education (or still relying on an outmoded Victorian model)?
CS: Not at the moment. The teaching system most schools operate has not changed sufficiently and education leaders need to look at the horizon and plan effectively for what it will bring. Will the Reception / Prep 1 pupils of today leave our schools in 2030 ready for the world of work? At present the likely answer is, "No". Independent schools have the opportunity to be at the vanguard of a discussion about a curriculum that embraces the changes the world is going to go through so that the pupils we educate are prepared for the "future of work" and to "work for the future".
CT: The answer to this question is, almost certainly, "No"! The latest exam reforms suggest that we are moving backwards to learning based on retention at just the time we should be shifting our focus to flexible learning for the future. Inspection has concentrated on things that are easily measurable. This is not what will be needed in the next twenty five years, as mundane jobs become automated and the ability to think creatively, with genuine empathy, become critical. A broader curriculum that inspires a love of learning but also appreciates and encourages different ways to learn is not impossible, but we will have to fight hard to get this to the top of the education agenda.