Looking ahead…

extinction or resurrection? Three light-hearted visions for HMC in the future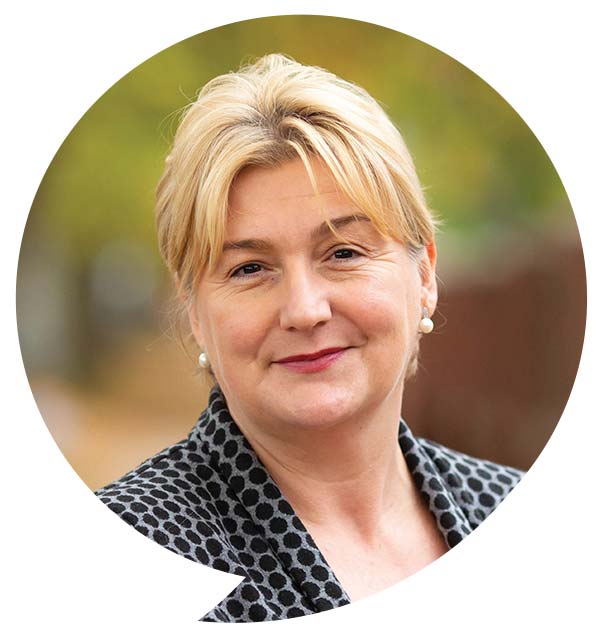 Rachel Dent
(The Abbey School)
As a fan, I have decided to take the Guardians of The Galaxy approach to what HMC might look like in 2050. Before anyone gets carried away with the idea of Heads as superheroes I was thinking more about what the world or perhaps worlds might look like.
Certainly artificial intelligence will be with us, but I am not convinced Heads or even teachers will have become virtual. We might have stopped wearing a suit and tie when suffering ever more regular heatwaves and we might even be able to transport ourselves in Star Trek fashion into any classroom without warning! AI has also allowed for the abolition of both homework and the national curriculum. Instead students are nurtured from birth into bespoke individualised learning with breadth and independent thinking centralised alongside the idea of being a global citizen. Parents will still be able to complain but the ever-patient Head's PA will have a new means of communication called the stun gun email.
Finally, HMC will still be here but based on the new international space station 2 as part of a global venture to observe the newly formed world alliance ensuring there will be no barriers to education for any child born on planet Earth.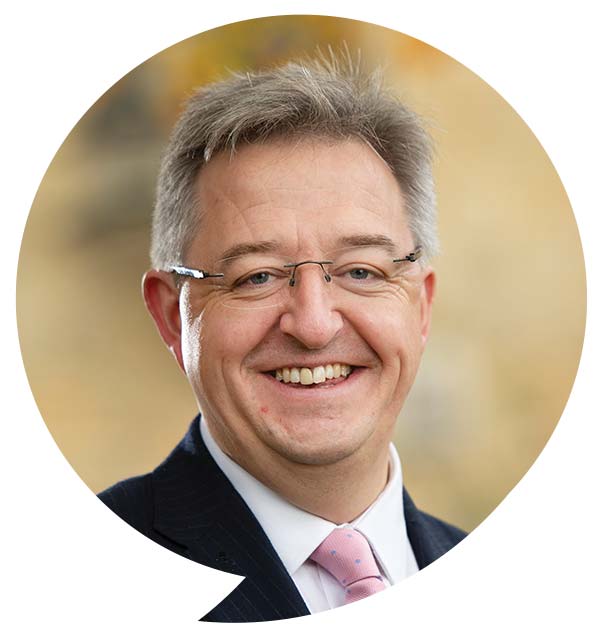 James Priory
(Tonbridge School)
I think I'm looking forward to the HMC Conference in 2100 but, in honesty, I'm not sure. It will be exciting to attend our first gathering at the Eton Musk Lunar Conference Centre and I will be looking forward to workshops on how to lead intergenerational learning communities, the perils of school franchises on other planets, and what the new grade 19 will look like at GCSE. More sobering will be ISBA's update on the projected impact of the new climate tax and Farrer's latest advice on cyber-employment law: 'Taking the H out of HR'.
By 2100, I'm likely to be attending, Dennis Potter-style, in the form of a cryogenically-preserved cranium, making my membership of the universe's leading Heads' Conference uncomfortably literal. I will probably therefore spend a little more leisure time than usual in the retro digital lounge browsing through my pupils' genotypes.
There will, inevitably, be poignancy for any of us still planning to attend given the level of personal dependence we will have on technology and time. The dehydrated annual dinner won't be much
fun either.
But the joy of HMC's lunar conference in 2100 will be in celebrating our continued independence as 22nd century schools and that's surely worth the price of a carbon-offset flight, isn't it?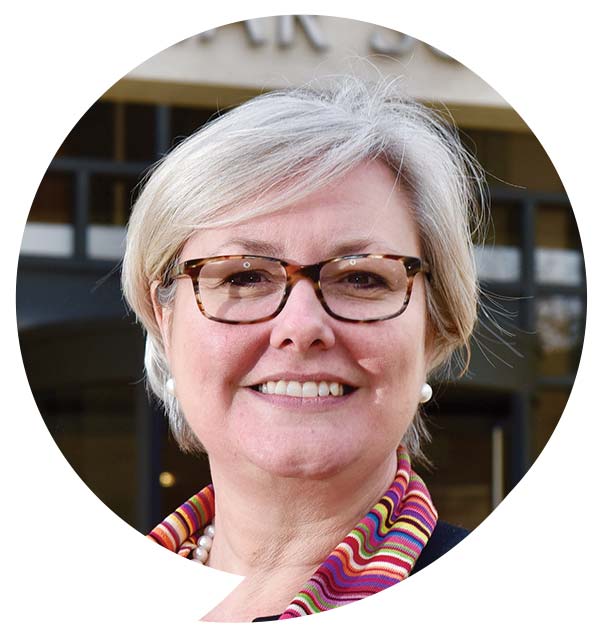 Sue Woodroofe
(The Grammar School at Leeds)
A glance across the terrace overlooking the Thames at this year's conference bore testament to the youth and dynamism evident in the HMC Head species of 2019…but what of the future? Talk of our sector's extinction, through a salami slicing of tax changes and the pension crisis, suggests a very different conference. HMC must be renamed to match the times by then, surely? But what of conference itself?
The sight of such youngsters in post will be a distant memory. Instead of contemplating retirement by 60, Heads in their mid-50s will have decades still to serve. No more vibrant city destinations, the wise old Heads will become wizened ones, waiting until they can afford to retire, sitting in a row of bath chairs; think OAPs by the sea. No more macaroons or muffins during breaks either; sugar will be banished and the programme will include a compulsory downing of flax seeds and natto to increase flexibility of movement and skin. As for the workshops, 'how to tame your guy-brows' will compete with 'laser treatment for liver spots' for the top spot. And in the most radical overhaul of all, might I suggest that the annual umbrella is replaced by a new walking stick as the gift of choice on arrival?
HMC (The Headmasters' and Headmistresses' Conference) is the oldest and most prominent Association of independent school Heads in the English-speaking world.
HMC has 296 Members in the British Isles and a further 56 international Members. Our Members lead schools that are distinguished by their excellence in pastoral care, co-curricular provision and classroom teaching. Members of HMC have met annually in conference since the first meeting in 1869. HMC today is a thriving, pro-active Association of leading figures in school education.