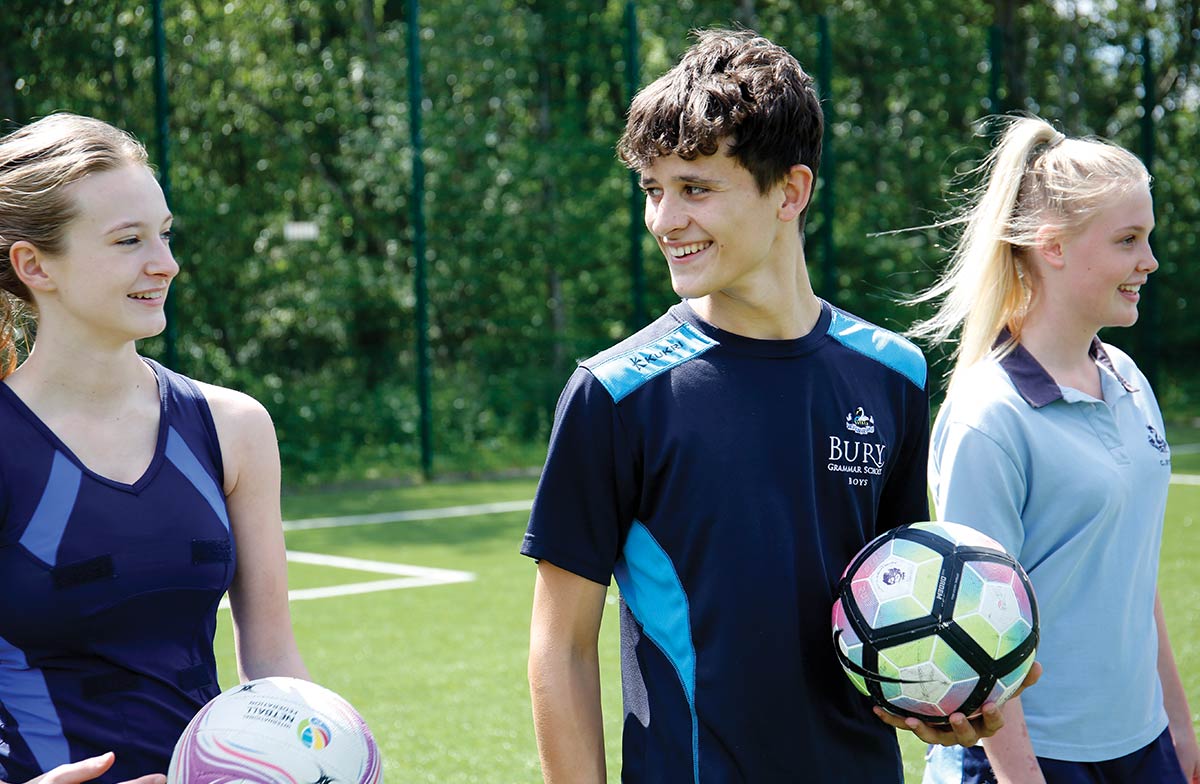 Pupils at the school come together to engage in enrichment activities such as sport.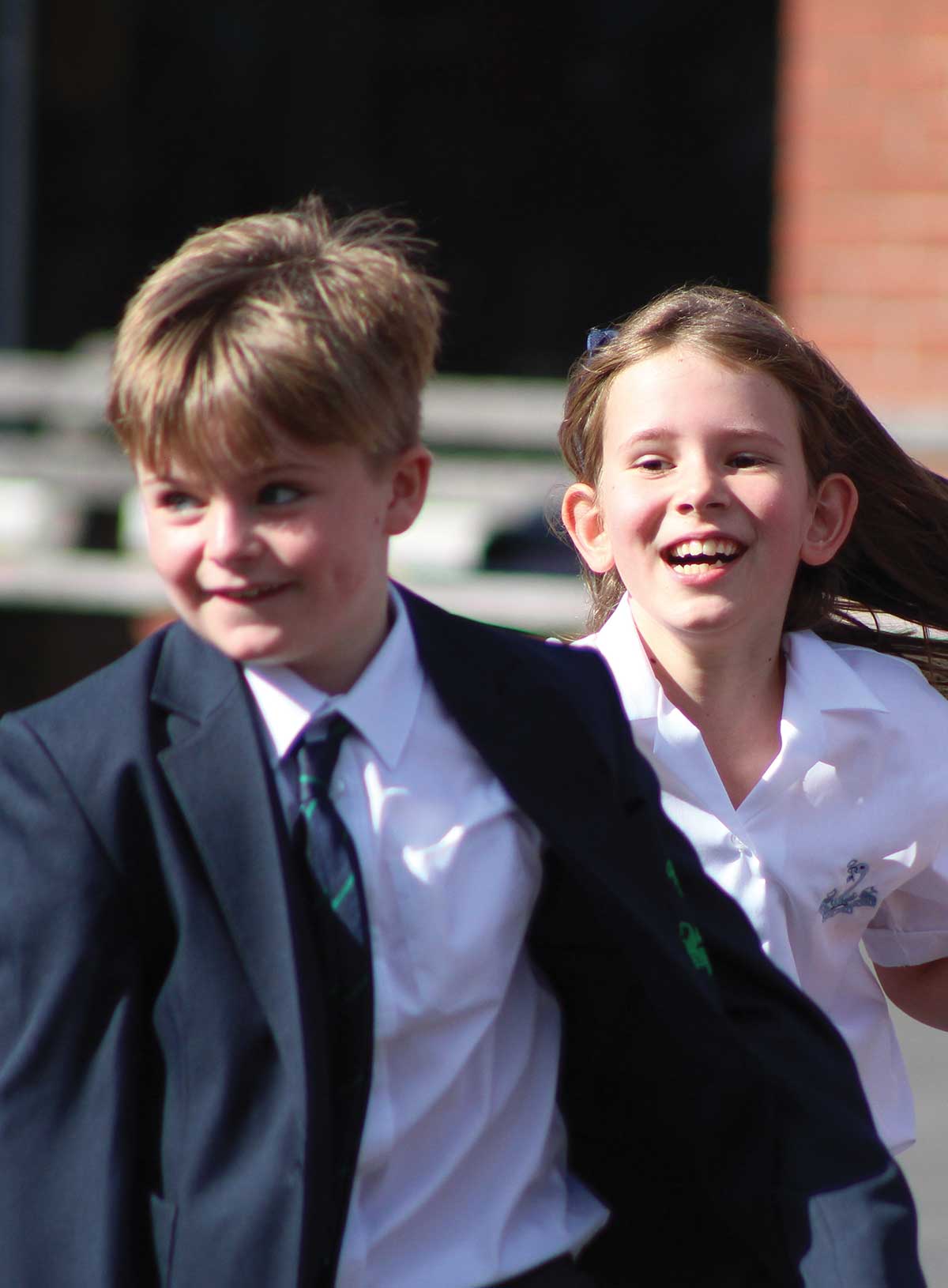 Pupils sharing experiences at the GDST Young Leaders' Conference.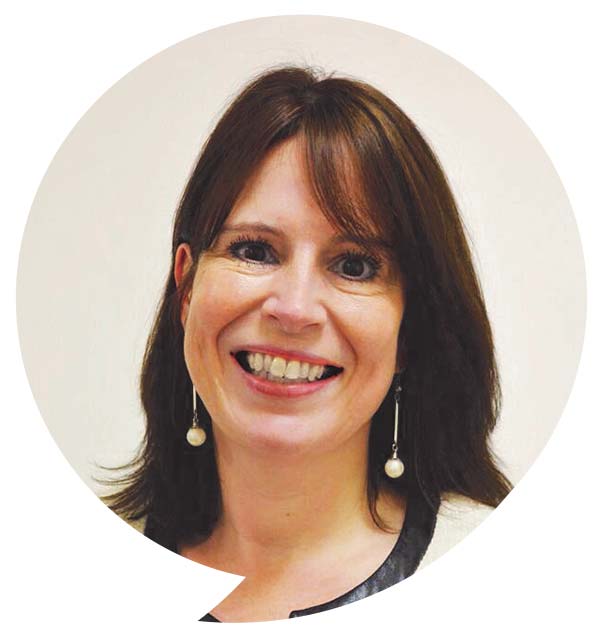 HMC schools have been pioneers in the creation of collaborative models for education. Joanne Anderson (The Bury Grammar Schools) engineers the development of a diamond structure
We have all heard the advice to see challenges as real opportunities to be seized, rather than as obstacles - and seizing those challenges is what we have done at The Bury Grammar Schools over the past few years.
I fell in love with The Bury Grammar Schools – the traditions, the warm ethos, above all, the people – when I walked through the door in March 2015, or rather through the doors (plural). I had to sign in three times: to the Boys' School, the Girls' School and the Bursar's Department; at one point I was wearing three badges, all handed over with a welcoming smile. As the first Principal of BGS, charged with bringing the separate schools together after 450 years, the lessons I have learned have been numerous.
Perhaps the story of our Sixth Form best encapsulates the path the school has travelled. Each Sixth Form, like each of the schools, had its own Head, its own pastoral system, its own teaching structures, its own IT system, its own extra-curricular activities and its own school calendar - but in practice most pupils shared at least one A level subject with pupils of the opposite sex. Teachers were using separate behaviour policies, had little access to data about pupils from the 'other' school, saw students leave the same lessons for mock exams in different months, and assigned academic grades based on different assessment scales. Such inconsistencies prompted Governors to take the decision to bring the schools together and appoint a single Principal.
Similar challenges were replicated elsewhere in the school as we came together. The issues we faced centred around: establishing common staffing structures with equal terms and conditions; equality of provision for boys and girls; curriculum alignment and enhancement; organisational efficiency; communication with a range of stakeholders to consolidate the standing of the 'new' school and of course, winning hearts and minds.
Diamond schools have the enormous advantage and USP of being able to offer an 'all through' curriculum. Given that the curriculum lies at the heart of everything a school does, launching a review of our offering was a priority. From September 2018 a new school timetable enabled us to address the demands of the new GCSE and A level specifications, ensure continuity between key stages and offer equality in subject provision to boys and girls.
In order to ensure equality of staffing provision, learning could no longer be led by two parallel groups of Heads of Department. We introduced a new model, based on eight faculties, providing enhanced opportunities for career progression. An Academic Leadership Group engaged more colleagues in the leadership of the school, proving significantly more able to reach a consensus on the complex academic issues of the day than previous structures would have allowed.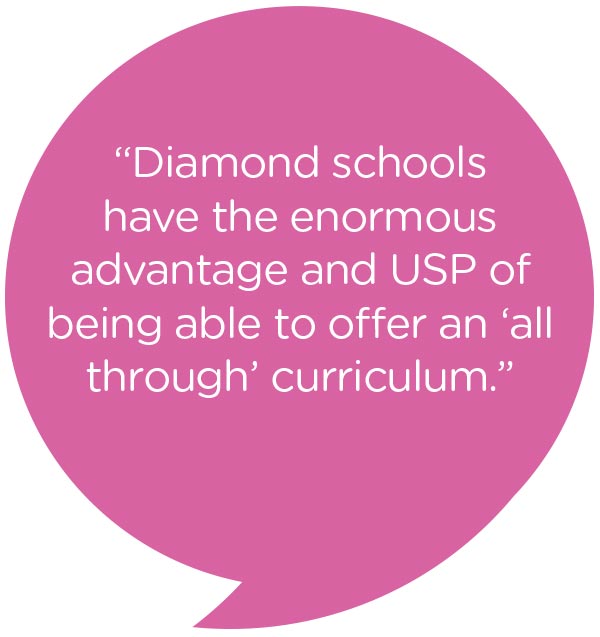 Provision for boys and girls was made equal. Diamond structure schools are perhaps uniquely placed to address perceptions of the opposite sex, to compare how pupils learn in both single sex and coeducational environments and, for us, it certainly prompted many debates about how pupils learn, see each other and how society affects our attitudes. As the schools came together, an abundance of opportunities arose. Extra-curricular activities became coeducational, doubling the number in one fell swoop; pupils were able to study new subjects; staff had enhanced prospects of career progression; best practice was shared; and new friendships were formed.
2020 is a landmark year for The Bury Grammar Schools as it marks the school's 450th year.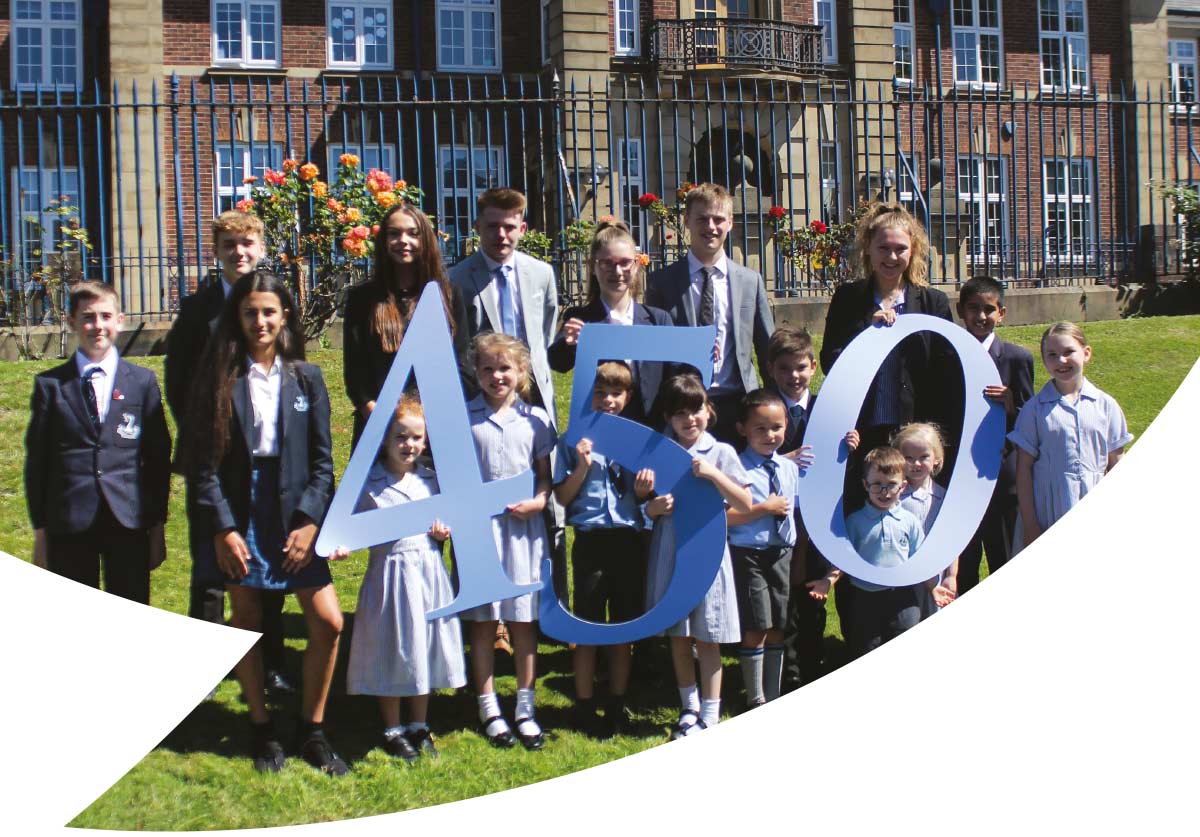 Education is emotional and schools are about people. Given that teachers who may have taught only girls for twenty plus years were now teaching boys, and vice versa, staff training was imperative. We introduced a stronger CPD programme, encouraging staff to take the lead in passing on experience, expertise and enthusiasm. The leadership training we introduced was instrumental in bringing people on board, providing opportunities to discuss the journey on which we had embarked and gain a deeper understanding of the rationale for evolution. At every opportunity, we communicated with staff and made their well-being a priority. In an institution in which colleagues might have been working for decades yet still not know each other, making every staff room (at least six of them) open to all, organising INSET days for all 250 of us together as a community, ensuring staff knew we felt successes such as inspection and the increase in pupil numbers were down to them... and planning joint social events were key.
Communication was central to making our project a success. We recognised that the traditions of The Bury Grammar Schools are much loved and integral to its ethos. We resolved to celebrate them as often and loudly as we could, giving the school's history a higher profile and being sure to reference it on every occasion at which we talked of future developments. The new strategy and school structure required us to 'sell' what we were doing to all our stakeholders – and thereby presented a great opportunity to reach out to the wider community.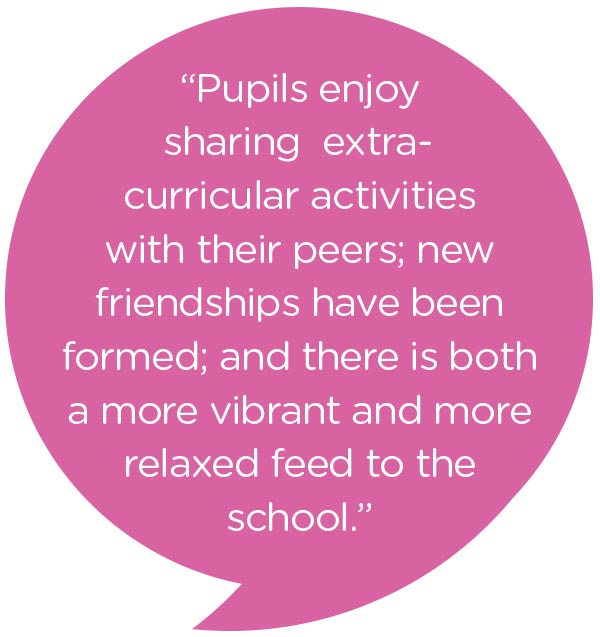 Our rising pupil roll shows we must have got some things right. Pupils enjoy sharing extra-curricular activities with their peers; new friendships have been formed; and there is both a more vibrant and more relaxed feel to the school. Parents – once frustrated by different reporting systems, websites and calendars – have welcomed the improved communication and are pleased that the continuity of approach from age 3 through to 18 means no more big educational decisions until the choice of university. Clearly an establishment which once had two of everything and now has one, is a more efficient model. Operating as one school prepares us better for a future in which we may expect greater financial burdens, and, most importantly, the structure enables us to be flexible about where we place our resources. As independent schools face key questions about how accessible we are, prudent financial management allows us to keep our fees relatively low.
There is much to be said for the 'diamond model'. The structure offers considerable flexibility and economies of scale; we have the ability to adapt single sex and coeducational groupings as a response to the latest educational research; we can offer both 'traditional' and 'modern' approaches to education; our schools are well placed to lead the way in pastoral care through the different tutoring models open to us; the age range of our young people means that our pupils have more leadership opportunities and can engage in work with a variety of other schools; and the diversity of skills present in our staff enables us to make valuable contributions to social outreach. The future is bright if we think creatively and engage positively with others.
The Bury Grammar Schools is an 'all-through'
school offering education from 3-18 years.