Progressing in partnership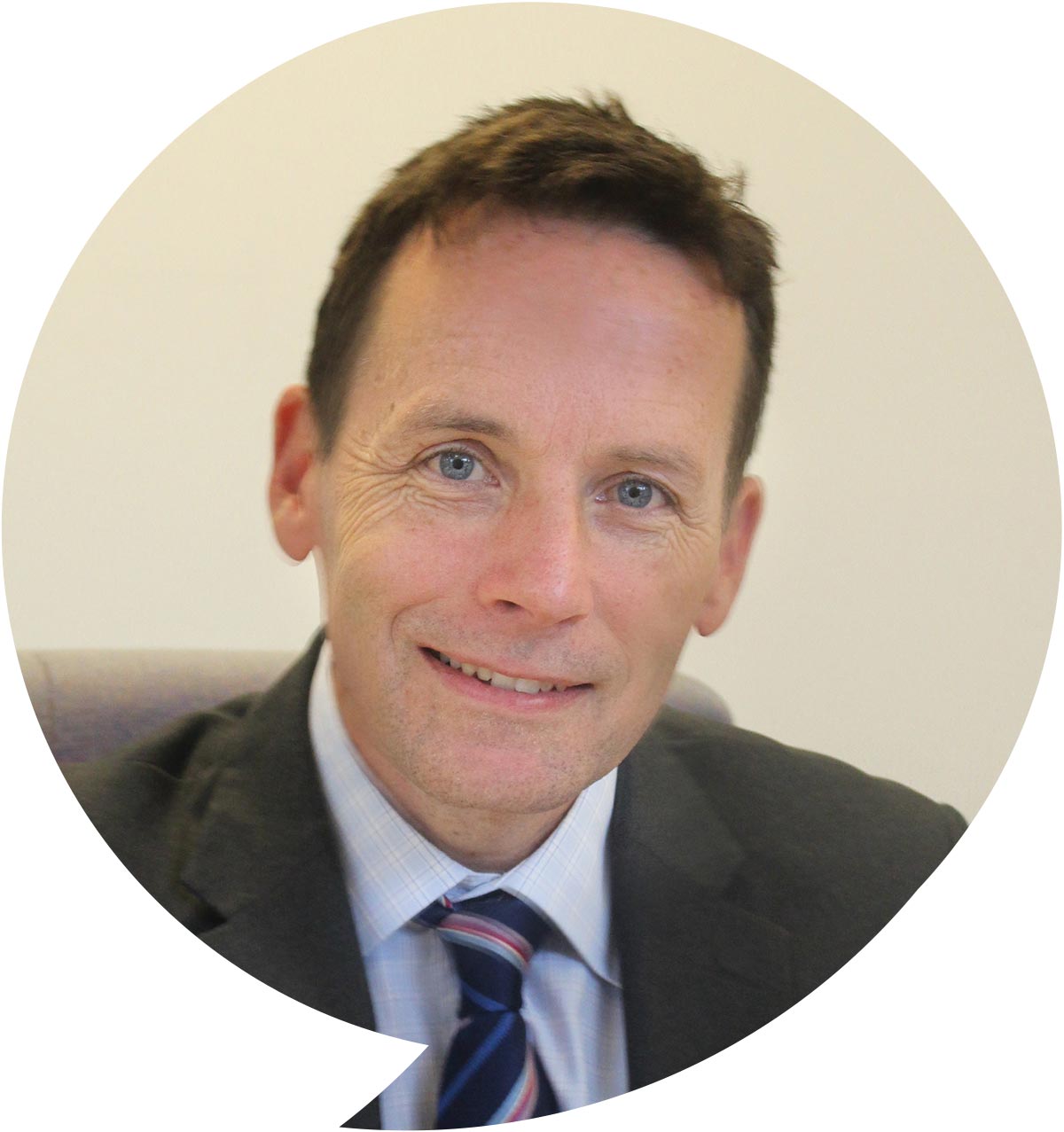 Mark Wallace (Lincoln Minster School) highlights the mutual benefits of productive partnerships with higher education
The beautiful city of Lincoln is the location of not one but two TEF Gold standard universities: the University of Lincoln and Bishop Grosseteste University. This good fortune has provided pupils and staff at Lincoln Minster School with the opportunity to develop enriching, innovative and rewarding partnerships with a variety of different sectors and communities to the great benefit of the school and its pupils.

In a 2014 research paper Fulfilling the Potential, Professor Toby Greany reviews the rapidly changing educational landscape and considers the implications for school-university partnership working. The impetus for a self-improving school-led system in England has significantly reduced the role of Local Authorities as well as involving universities and schools in increasingly commercial relationships in such areas as Initial Teacher Education.
Universities wrestle with how to balance the books and position themselves in a marketised system, the consequence of rising tuition fees, the removal of the student number cap and diminishing research budgets. These imperatives have placed budgets for partnership in peril.
A combination of elements can restrict the potential of developing partnerships:
Cultural, logistical, and structural barriers include the nature and rapidity of the changes in the school sector together with issues of knowledge definition and creation.
Purpose, commitment, leadership and a strategic approach are crucial to the success of partnership effort.
Successful partnership is dependent upon sustainable relationships, mutuality and win-win propositions.
Universities and schools must share a common vision and agenda.
Recognising, rewarding and communicating good practice are key to successful partnerships.
In the four years since the publication of their paper, there is little evidence that the eagerness of schools to forge links with universities has been translated into effective and wide-ranging partnerships. However in Lincoln, our proximity to our university colleagues has brought very significant mutual benefits over the last three years.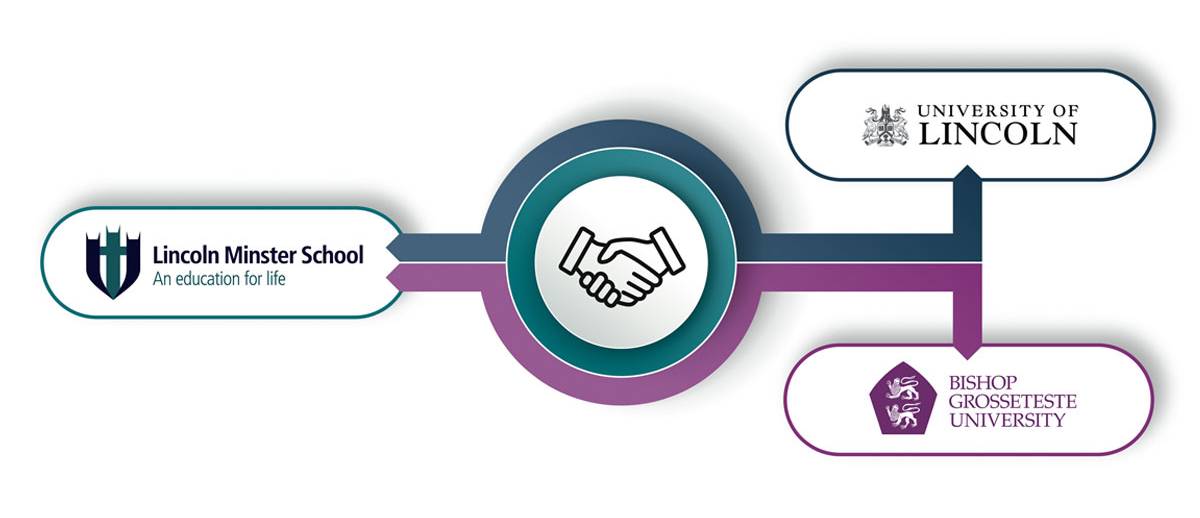 Sixth form pupils at Lincoln Minster School can enrol at the University of Lincoln, gaining access to the library and its on-line resources. They draw on the advice and experience of research graduates and university staff when working on their EPQ projects. This has contributed to high quality studies on such themes as Proton Beam Therapy as a form of treating cancer. University staff visit the school to present their work and our pupils have the opportunity to attend undergraduate lectures and events. Their UCAS applications benefit from the guidance offered by visiting academics in mock interviews and the construction of applications. Our boarders enjoy developing links with international students studying at the City's colleges.
Building links
We have established close links with the two universities and academic departments. The support of a postgraduate research mentor from the University of Lincoln has helped our Economics and Business Studies department to develop a marketing strategy for Pipers Crisps which has incorporated both primary and secondary group research methods, fostering both individual and collaborative team skills. A linked visit to the National Centre for Food Manufacturing helped participants to appreciate recent advances in robotic technology and how they might be deployed in product development, whilst giving valuable insights into industrial apprenticeships.
Upper Sixth pupils have worked with undergraduates from the Enterprise and Entrepreneurship Department of Bishop Grosseteste University on a Team Coaching workshop as well as attending seminars on the presentation of business proposals to potential investors. They have learnt much from undertaking the Belbin team role profiling; skills of self-knowledge which they can employ in future applications. Biologists have worked alongside research scientists in partnership with Lincolnshire Wildlife Trust and the Modern Languages department collaborates successfully with Bishop Grosseteste University in teacher training.
These projects have served to enhance our older pupils' awareness of the transition to methods of study at universities both in the United Kingdom and beyond (the University of Lincoln enjoys close links with several American institutions) whilst giving them an informed insight into developing opportunities in business and enterprise.
Collaboration must, of course, carry mutual benefits. University staff visit our school to observe classroom practice in order to sharpen their understanding of the current sixth form teaching and learning environment. The aim is to ensure that the transition to undergraduate study can be made as smooth as possible for future cohorts of university applicants. Commitment to the developing partnership is demonstrated by the presence of the Pro Vice-Chancellor and Head of the College of Arts from the University of Lincoln on the School's Governing Body whilst I sit on the Advisory Board of the International Business School, University of Lincoln and the Business and Enterprise Board at Bishop Grosseteste College. University awards are given to students who are involved in the wider community, lead on projects or initiatives as well as other opportunities. Pupils studying computer programming at Lincoln Minster School have been supported in learning about "collision" algorithms by a postgraduate seeking to gain experience in a teaching environment before embarking upon a teacher training course. His advice on the expectations of examiners alongside his up to date knowledge of computational thinking and its application to gaming proved invaluable and inspiring.
A unique study experience
We have also teamed up to offer a unique study experience. Pupils choosing to study for their A Levels at Lincoln Minster School, followed by an undergraduate degree at the University of Lincoln, may enjoy an exclusive scholarship to support their studies. This award offers pupils the chance to benefit from a five-year education programme with access to Gold Standard teaching, excellent links to industry and tailored careers advice. The 2+3 Programme was launched in May 2018 and offers a bespoke direct pathway to higher education for our international pupils. The programme is innovative within the education sector and is seen by many as a future model for international education. The initiative has resulted in the school and university being invited to Nanjing to sign a Memorandum of Understanding with the Department of Education, whereby both institutions will support the department in working with secondary and tertiary providers in Nanjing to bring them closer together in terms of developing strong working relationships. Interest in the programme for academic year 2019/20 is already very strong and the initiative is gathering momentum amongst overseas educational consultants who are keen to introduce what we are doing to their client base.
Our plans for collaboration continue to develop. We are working alongside university colleagues to deliver a series of leadership programmes to our Key Stage Four pupils and our economics and business studies classes will shortly be visited by students from the University of Lincoln's partner School of Management in Mumbai to share their experiences of studying marketing and finance.
So, if you haven't had the opportunity to engage with a nearby university, do consider doing this. In Lincoln, educational establishments work successfully together on initiatives pioneering local and international teaching and learning which serve to improve the successful transition of students moving from secondary to higher education. This collaboration stands to benefit students from these institutions, along with the local business and wider education community. The relationships work very well and this is especially valuable in a city like Lincoln, where we all acknowledge that we are stronger if we share our expertise.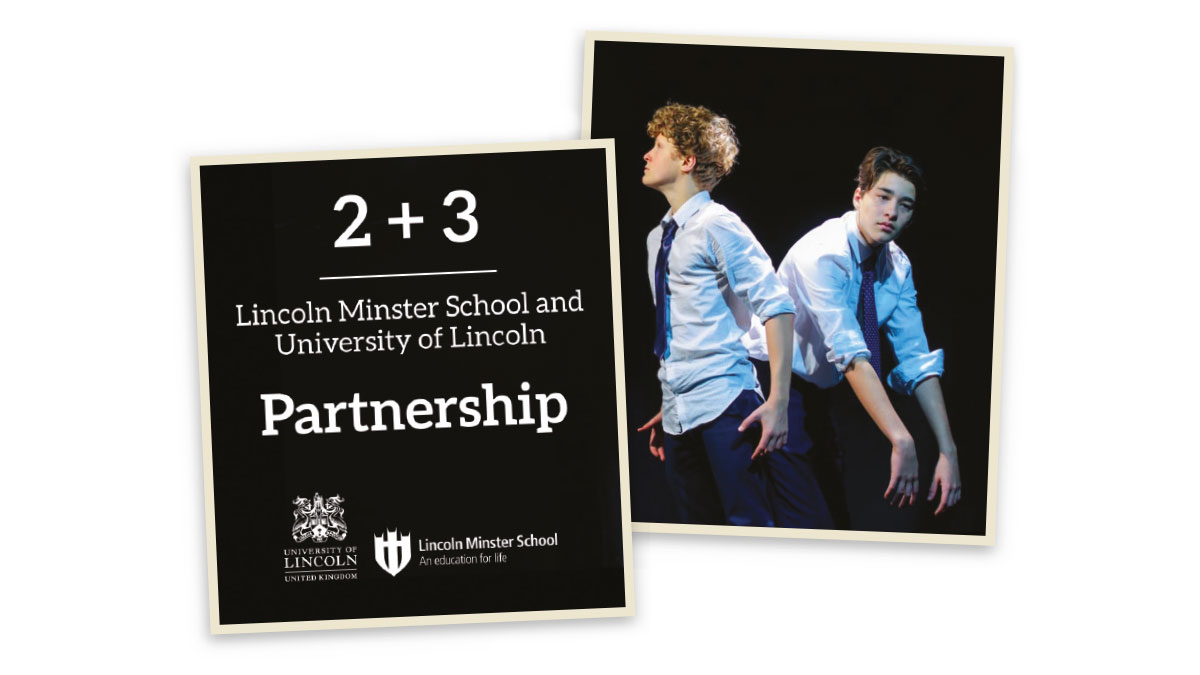 Images courtesy of Lincoln Minster School.