In this special edition of Insight, we celebrate HMC's 150 year anniversary…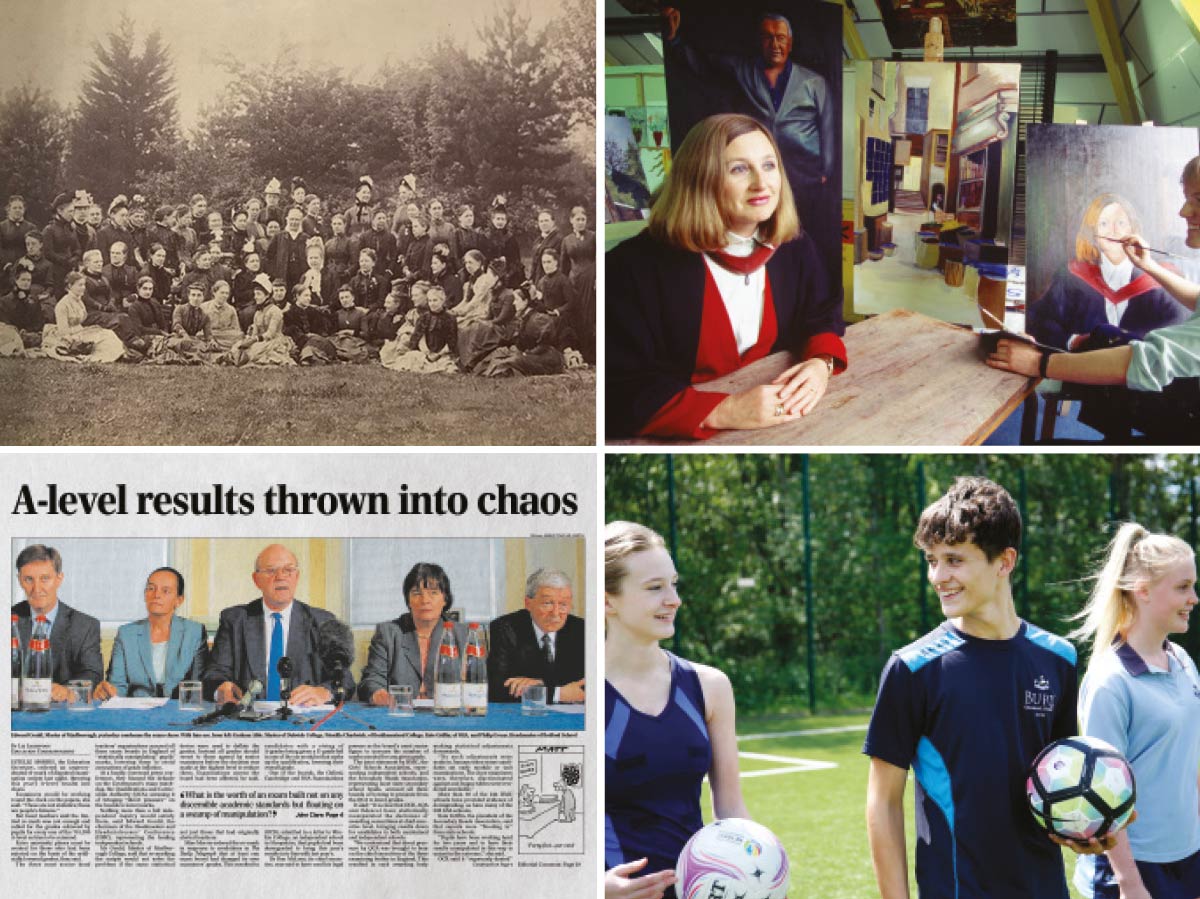 Impact and innovation
William Richardson, Edward Gould, Ewart Home, Joanne Anderson, Priscilla Chadwick, Helen Pike and Jenny Brown explore the impact and innovation of HMC. Read More.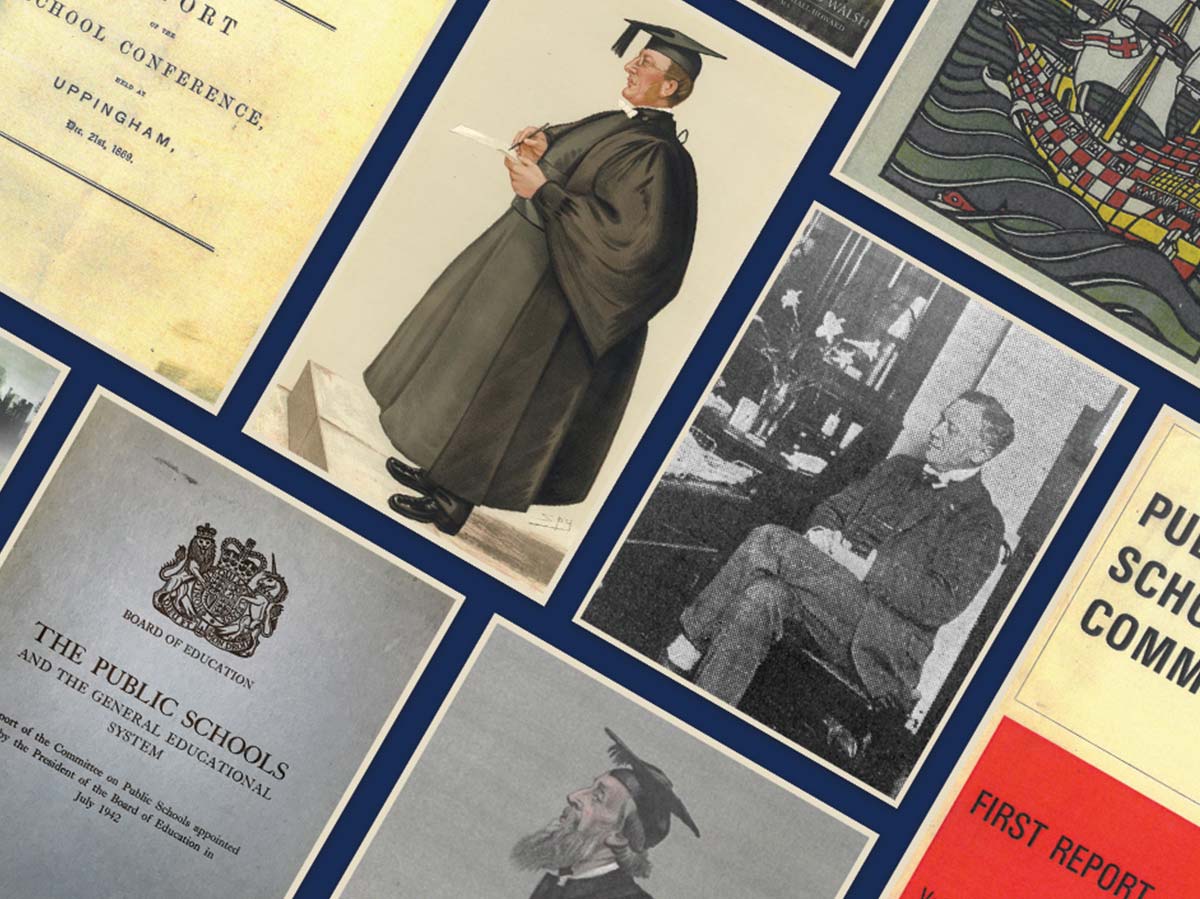 HMC Milestones
1869-2019: Highlighting some of the significant moments in HMC's history. Read More.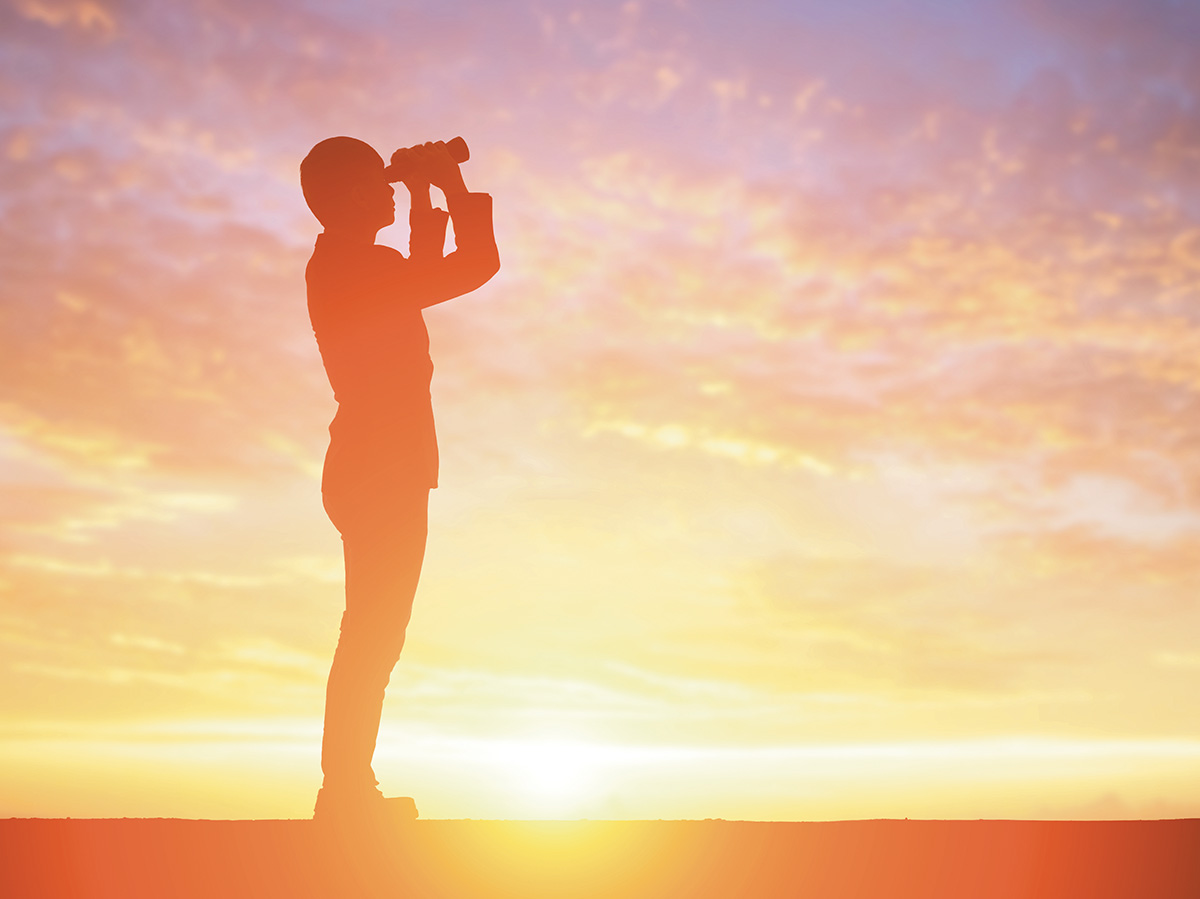 Looking forward
Mike Buchanan, Bob Griffin, Samantha Price, Suzie Longstaff, Marcus Cliff Hodges, Yamin Choudury, Dominique Florent-Lee, Lucy Hayes, Rosemary Fisher and Leo Winkley focus on the present and future developments in HMC schools. Read More.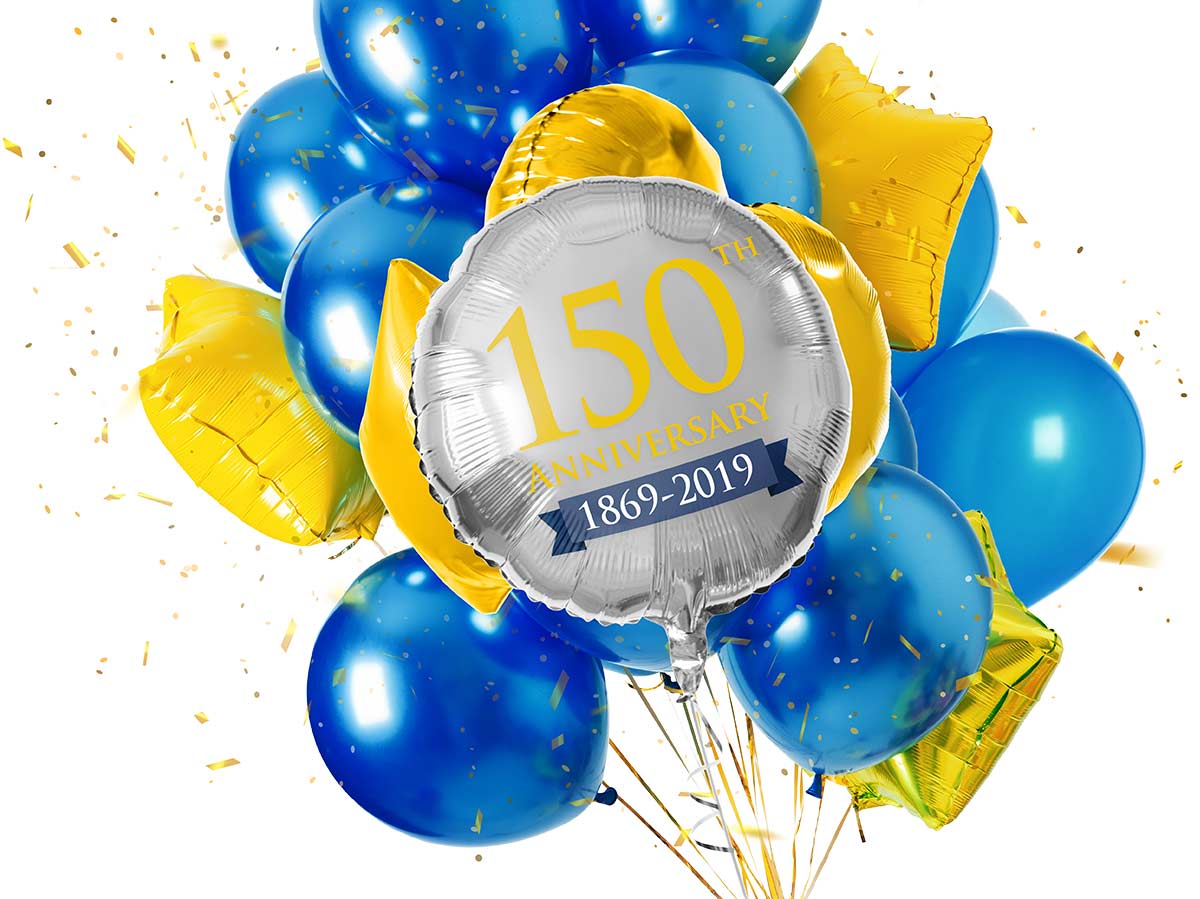 Credits
Editors:
Tim Hands (Winchester College)
Andrew Chicken
Managing editors:
Mark Stretton (HMC)
Jeetesh Daji (HMC)
Steering group:
Jenny Brown (City of London School for Girls)
Charles Fillingham (Francis Holland School, Regent's Park)
Mark Lauder (Strathallan School)
Mark Wallace (Lincoln Minster School)
Mike Buchanan (HMC)
Sue Bishop (HMC)
HMC (The Headmasters' and Headmistresses' Conference)
12 The Point, Rockingham Road,
Market Harborough, Leicestershire,
LE16 7QU
T: 01858 469 059
Design and artwork by Engine Creative
Insight is published twice each year, and available online at www.hmc.org.uk
Cover images on page 1 (left to right):
Top row:
• Initially sceptical of engaging with government, Edward Thring, headmaster of Uppingham School (1853-1887), founded HMC in 1869.
• Printed record of the discussions at the first HMC annual meeting, held at Uppingham on 21-22 December, 1869.
• During World War I HMC Secretary William Bulkeley-Evans was chairman of the central committee of the Overseas Club, raising £1m. for the comfort of troops.
• The first female HMC school pupils arrive at Marlborough College in 1968.
Second row:
• 'Finding a Voice': poster for the annual meeting of the Conference, 2014.
• HMC Chair 2019-20, Fiona Boulton.
Third row:
• The rise of Artificial Intelligence in education (2019- ).
• Participants in the Creative Futures partnership project involving Forest School and the Hackney Empire (2019).
Bottom row:
• Members at HMC's 150th anniversary meeting of the Conference held at the InterContinental 02, Greenwich, in October 2019.
Insight is grateful to the following schools and other organisations for permission to use images on pages 1, 3 and 9 of this issue:
Page 1: Uppingham School, Royal Over-Seas League, Marlborough College, Fabrice Pyres and Gillman & Soame Photographers.
Page 3: Charterhouse, The King's School Canterbury, Framlingham College, Guildford High School, New Hall School, Sherborne School, Shrewsbury School, Tempest Photography, The Glasgow Academy, Uppingham School, Winchester College.
Page 9: Winchester College, Royal Over-Seas League, The King's School Canterbury, Dulwich College.
All other images: HMC archive.