Women, Girls and HMC:

of 'friendliness and union' and fierce purpose.
Priscilla Chadwick, Helen Pike and Jenny Brown reflect on the strengthening voice of HMC.
Priscilla Chadwick
(first female Chair of HMC in 2015)
The foundations of the private men's club for headmasters of senior independent schools trembled when, in 1993, Gwen Randall was appointed the first woman head to an HMC school. In 1996, by which time six women HMC heads were in post, the name (though not the logo) was finally amended. Through the late twentieth century, increasingly HMC schools were admitting girls to their sixth forms (some more successfully than others) or throughout the age range, recognising the benefits of co-education for both boys and girls. Hesitant to avoid undermining the working partnership with the Girls School Association yet encouraged by top girls' school heads who wanted greater national influence and professional networking, HMC finally removed the remaining gender criteria for membership in 2005, opening the doors to all heads of those senior schools which met the academic quality threshold.
When I joined HMC back in 1996 as Principal of Berkhamsted, bringing together the boys' school founded in 1541 and the girls' school founded in 1888 into a new 'diamond' partnership of single-sex and co-education, I was privileged to become a member of both HMC and GSA. Having been a comprehensive head throughout the 'helter-skelter' years of Thatcher's radical education reforms, I had experienced a reasonable level of creative autonomy in school leadership but found HMC's induction course strangely archaic and patronising: there was still a sense that house-mastering experience alone was sufficient to take on the complex demands of headship. Times have changed and now high-quality professional development is seen as vital preparation for effective contemporary headship, offering opportunities to share good practice with international schools and the state sector.
HMC's longstanding commitment to innovation, care for the individual, high academic standards and inclusive education should enable its schools to flourish as they adapt to the challenges of the 21st century. Women and girls are key partners in that successful future.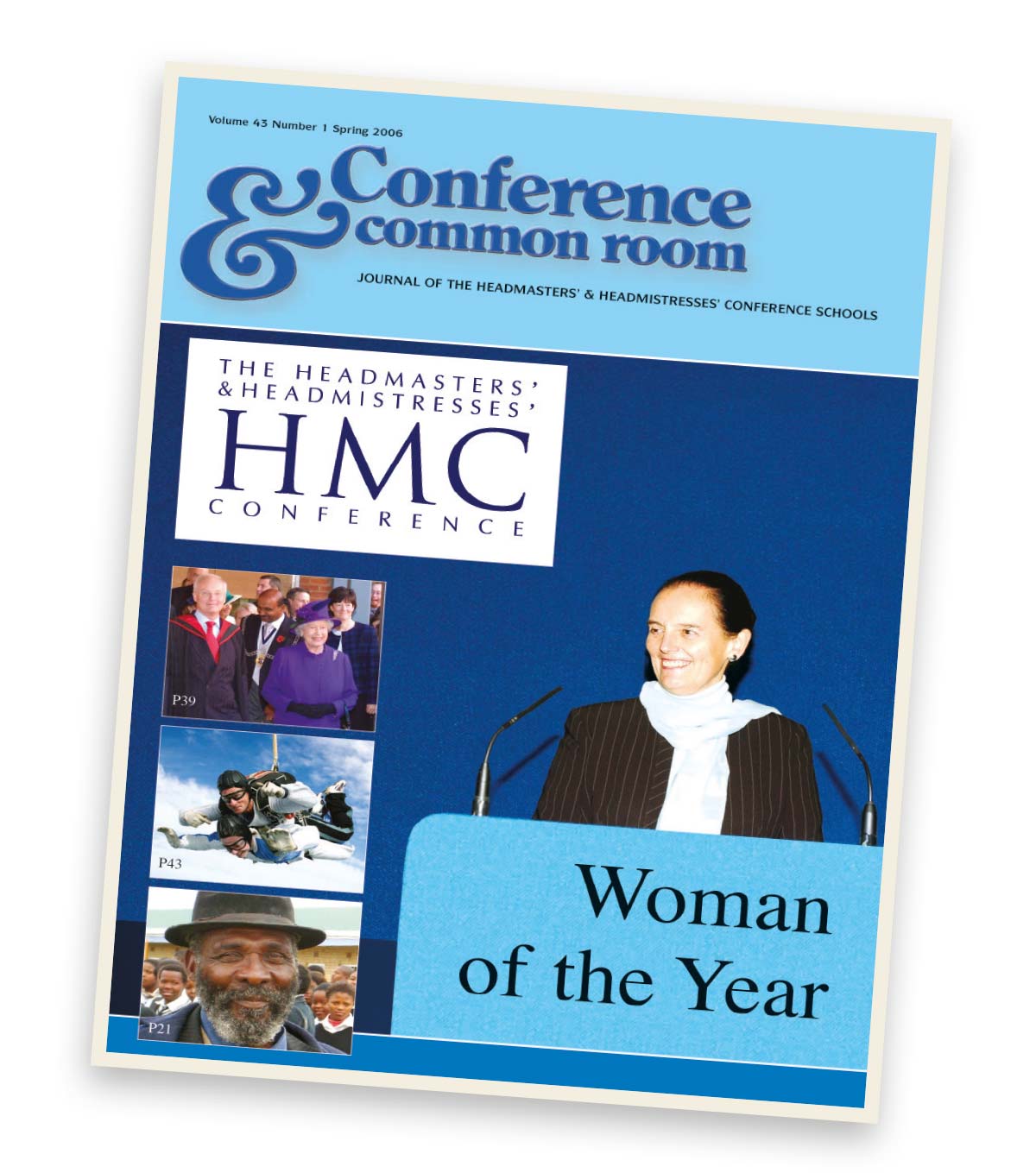 Priscilla Chadwick, the first female Chair of HMC on the front cover of the Spring 2006 edition of Conference & common room magazine.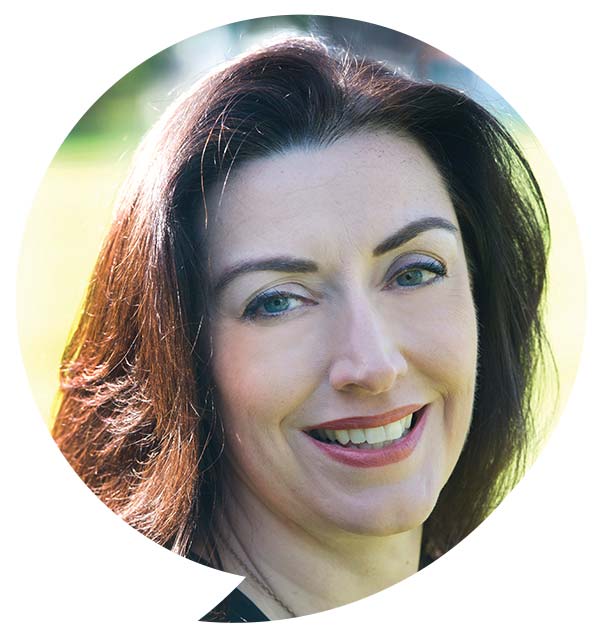 Helen Pike
(first female Master of Magdalen College School)
I was the first Girls' Day School Trust Headmistress to join HMC. This was 2015, and conference was in St Andrews. The second morning involved a headmagisterial re-enactment of the 'Chariots of Fire' run on West Sands. Afterwards, the (few) women were excluded from the photo on the grounds that we were not wearing white HMC shorts and therefore looked 'unhistoric.' (Unlike the men, we had not been provided with shorts, though I still proudly wear the T shirt.) Despite this, I have found the organisation to be nothing but supportive and welcoming.
In 1993, when the first woman HMC member was elected, I was a second-year undergraduate. In 1998, I set foot in my first independent school classroom, as a medieval historian at Westminster. I had found my calling. I have spent most of my career in highly academic schools on the banks of the Thames—not an obvious course for a girl from a northern comprehensive.
When I began teaching, I was very aware that many colleagues recalled with nostalgia their Common Rooms as they were before women had arrived. Many more welcomed the changes which the sector was ushering in. As I went for promotion, I was taken to one side by a well-meaning Deputy Head who suggested that I might find life more rewarding if I stepped back and stayed at home.
Stories still circulate about the advice to spouses which was printed around the time I entered the profession. There were only half a dozen female HMC Heads in the mid-90s, so it is fair to assume this guidance was for women. It included the strong sense that it was preferable for spouses not to work. As it turns out, I have followed this advice most dutifully: mine is an Oxford Don, and he is an aficionado of wine and mince pies at school events, though he never bakes them.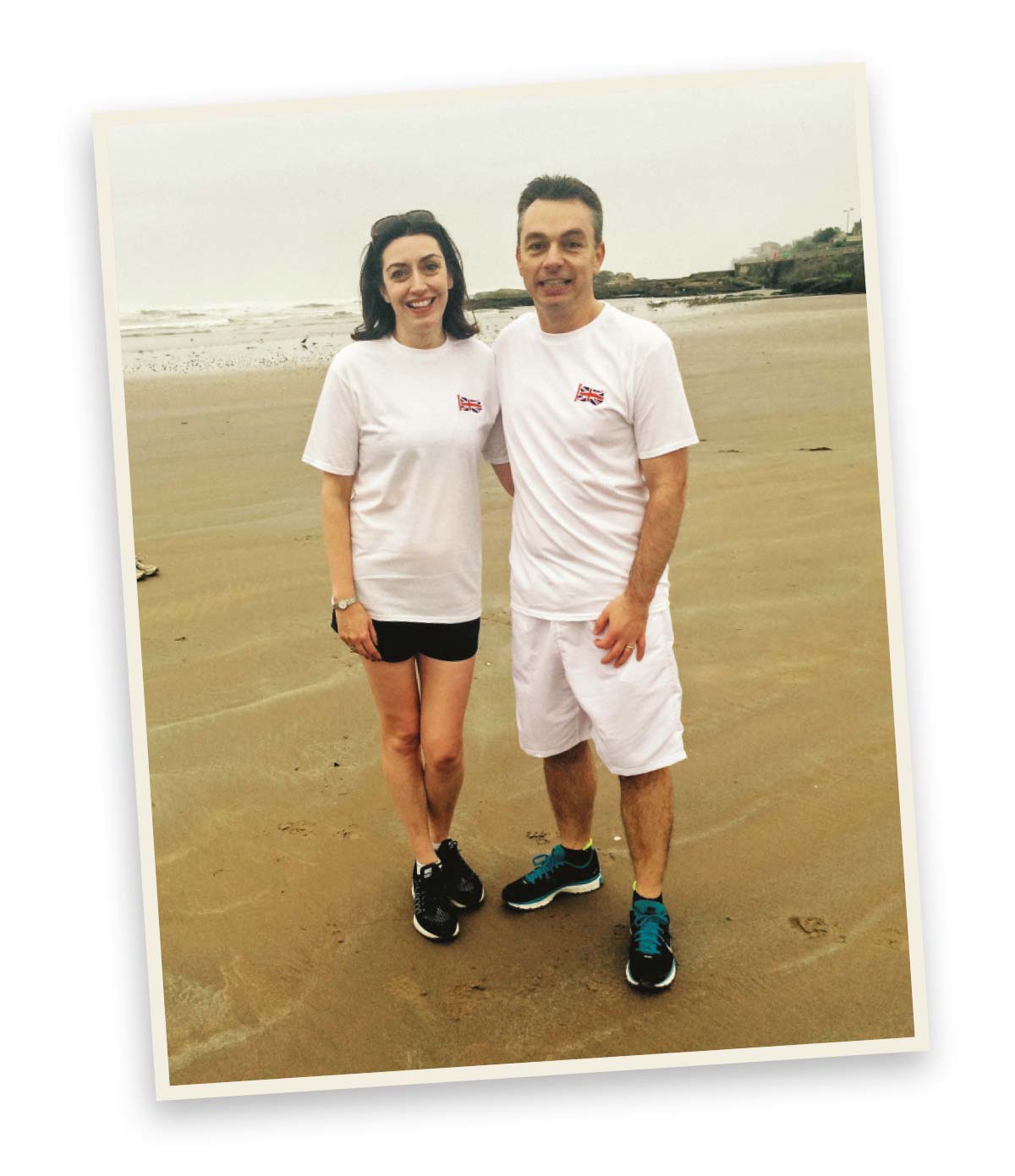 Helen Pike with Mark Beard, Headmaster of University College School at the HMC 'Chariots of Fire' Run for Unicef at the HMC Annual Conference in 2015.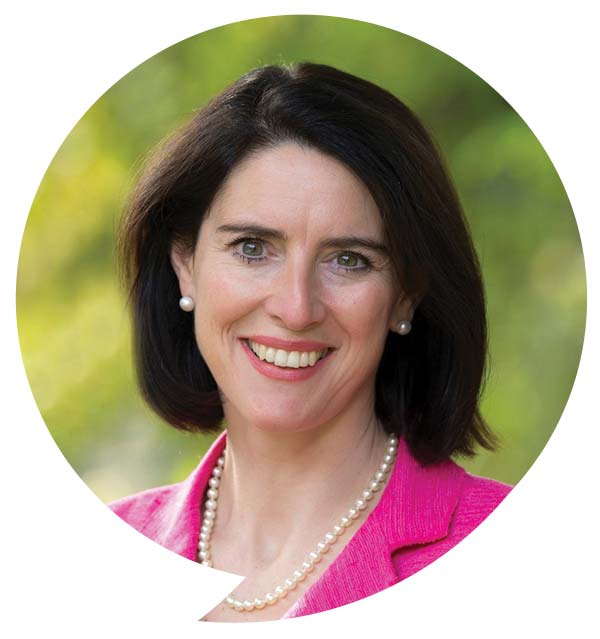 Jenny Brown
(City of London School for Girls)
The thing about the HMC is that most of the time you don't notice or need it – it sits smiling in a wing-backed armchair in the corner like a benign, aged uncle. But there are times when a stately rise from the chair with sleeves rolled up and hand held out is suddenly just what is needed.
Perched at the start of my second headship at the City of London School for Girls, I had planned to write about the confidence-boosting merits of the HMC and the importance of rousing collegiality to evaporate nerves, but that seemed trivial in the face of such extraordinary political volatility and pressure. Instead it feels important to remind ourselves of the value of being part of something bigger than ourselves, a long-lasting institution with direction and purpose. And if this seems dewy-eyed, well, who doesn't get sentimental at a birthday?
Yes, HMC is a great engine of concert and of collaboration, but it is much more than that. Labour Against Private Schools group has become a noisy and active threat, parliamentary structures are buckling and the possibility of collateral damage seems real.

So on the occasion of its 150th, HMC will not be able to rest on its laurels, it has to continue to energetically martial support and defence against the independent sector's detractors and work to protect the freedoms of our schools.

Presumably nothing so existential troubled the domed foreheads of the HMC's august and bewhiskered founders. Edward Thring Headmaster of Uppingham, invited seventy of his fellow headmasters to his house in 1869 to mull over the creation of a "School Society and Annual Conference" and a dozen came along. Nevertheless he was clearly motivated by a desire to change things: to increase collegiality and decrease the snobbery and elitism amongst "the gilded hogs of society, the prancing ponies'. He was a contentious figure, but his egalitarian motives seem as significant now as they ever were.
Thring's urge to better the education of the next generation of school boys (it would be a while before girls came into the frame) and share practice with his fellow heads to allow that to happen remains important today. His claim that the foundation of the HMC in 1869 'has utterly broken up the exclusiveness of the old schools and created a feeling of friendliness and union among all schoolmasters' may have been a tad rose-tinted, but the unstuffy collegiality he records we recognise and celebrate in today's HMC. One of its most vital roles is to facilitate and support the sharing of excellence and forging of partnerships with colleagues from schools across both sectors in as many ways as possible.

So we applaud all that it has done over the last 150 years and we look forward to its galvanising power in defence and in celebration of our sector. It has, a new executive, many friends, it has huge talent and it has urgent purpose. HMC is out of the chair and ready to stride through open doors… Bring on the next 150 years.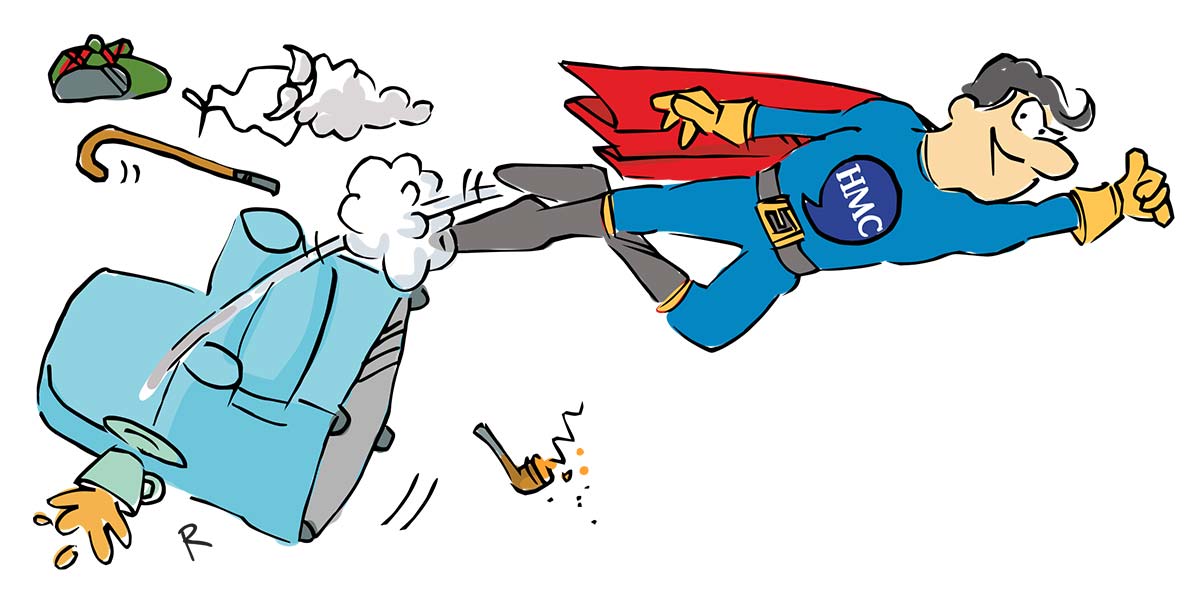 HMC – a benign aged uncle out of his chair and ready for the next 150 years!